Chase Stemm Academy Santa Shop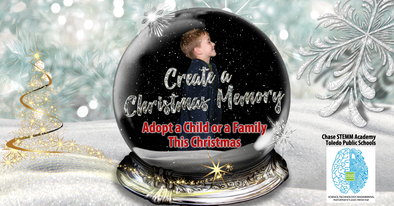 Christmas 2023
Sponsoring a family is a wonderful way to feel the true spirit of Christmas, and makes a great project for families, office groups, organizations, clubs and anyone dedicated to seeing families with children receive gifts who might otherwise go without during the holidays.
Families range in size from 1-9 children and you will be able to request any size family you are able to accommodate.
Information regarding families available for adoption, including information on the age, size and needs of each family member, is collected by our school. All you have to do is provide gifts for each family member. We will provide you with all of the family information.
All families receiving assistance are screened through other agencies to be sure they are not receiving help from multiple agencies. This allows us to help more families in need.
Adopting a family is an easy way for folks to help out members of our community.
If you are interested in adopting a family this Christmas, please contact Luanne Williams at Chase STEMM Academy, a Toledo Public Elementary School.
I will need the following information: Name, email, phone number, family size you would like to help. There is a link below to sign up to help.
We will need your information by November 10, 2023.
All gifts will be delivered to our school wrapped with the recipient's name and if possible a paper telling what's inside. No receipts should be sent. The families' gifts should be in a box or large plastic bag with the family name on the outside. An alternate drop off location can be arranged if necessary.
All gifts must be turned in by December 8, 2023
Any assistance you can give is greatly appreciated. It's a great feeling to make a family smile at Christmas.
Contact Information
Luanne Williams - Christmas Coordinator
Happy to answer any questions about the program
Email: lwillia2@tps.org
Cell: 419-290-4862
School: 419-671-6650

Chase STEMM Academy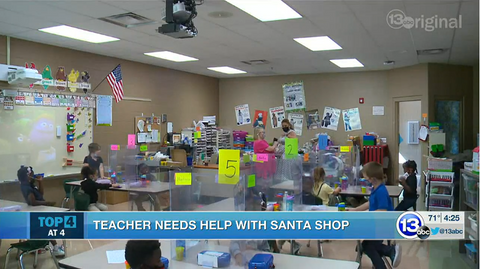 Since 2013, Luanne Williams has coordinated gifting thousands of toys for struggling families during the holiday season.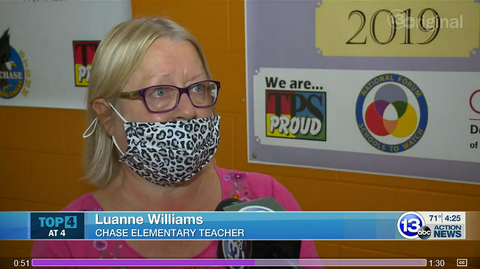 Since 2013, Mrs. Williams has collected thousands of toys during the holiday season, so the kids at Chase can have something to unwrap on Christmas day. in 2020, the program gave away more than 300 gifts.