Your Photos Stored Online
There are many options to choose from.
Unlimited with Prime
Prime members have unlimited, full-resolution storage for photos
All Amazon customers get 5 GB of storage for videos
All Amazon customers, without an Amazon Prime membership, get 5 GB of free storage. The storage can be used to store photos, video or files, using Amazon Photos or Amazon Drive. Amazon Prime customers get 5 GB of free storage to store video or files and unlimited photo storage.
Various monthly and annual storage plans are available for all customers. You can see all storage plans and prices by going to the Your Storage page.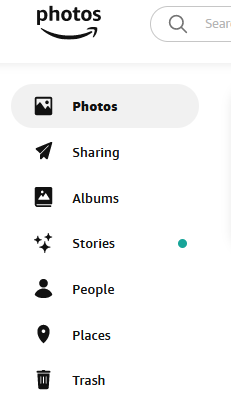 Amazon Photos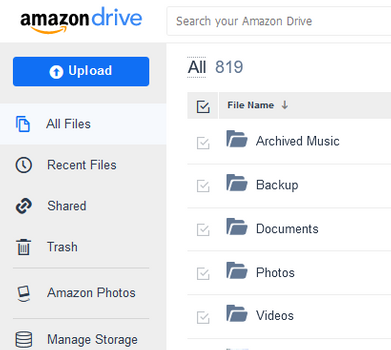 Amazon Drive
This is your main drive and you can have subfolders for Documents, Photos, Videos, etc.