Youth Sports Team Pictures
Dream Park Baseball
Location: Dream Park Baseball Diamond
Wednesday, April 14 at 5:15pm
Ordering Information: Packages and Offerings & Order Form Download to Print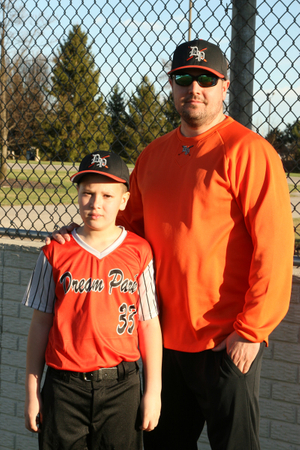 Important Notes About Picture Day
We strive to stay on time & organized, by following these few things, we make that happen.
We start promptly to insure we do not go over in time as game is usually scheduled.
Each player should arrive fully uniformed as if it were game time!
Parents, please make sure your child has their jersey & shorts/pants drawstrings tucked in.
Make sure all players are holding their order envelope prior to getting in photo line.
The picture area should only include players and coaches.
Coaches
If one coach could direct the team to get players together, would be great!
Coaches are in the team pictures
Coaches get a complimentary 5x7 photo with your child. This will be taken after team and individual photos.
This runs very smoothly if all teams are prompt and all order forms complete for your scheduled time.
Frequently Asked Questions (additional questions designpix@bex.net)
Q) Will there be change $$? A) Limited change is available
Q) When will pictures be in? A) Allow 2-3 weeks.
Q) Can I pay with credit card? A) Picture day is busy and it's best to pre-pay before picture day. Our credit cards are run through paypal. Place your order below and bring a printed copy of your paypal receipt (www.designpix.com/credit) for ordering information. On the day of pictures, you may have your credit card swiped via Paypal, however pictures of players are a priority so it may be done after.
About DesignPixStudio | over 20 years Of Photography Experience
Locally owned and managed.
Coordinate with coaches for picture scheduling and delivery.
We strive to make Picture Day stress free and efficient.
Photographed Perrysburg Baseball and Softball, Junior Jackets Basketball and many other teams for many years.